Choose Jim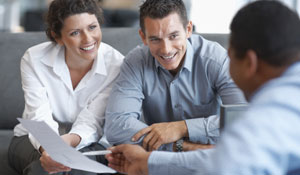 1. Hire a good agent
Some sellers choose to go the FSBO (For Sale by Owner) route in order to avoid paying a sales commission—usually around six to seven percent of the sales price—but for many people, a good Realtor is the key to a successful sale.
You should expect your agent to help you:
• Set the right price. Realtors can give you information on recent comparable home sales in your area, helping you understand pricing in the local market.
• Do the leg-work. Creating advertisements, screening prospective buyers, and showing your home are all very time-consuming and labor-intensive.
• Review the contract. A real-estate sales contract is a complex and legally binding document—a professional can help you make sure it reflects your interests.
• Find the right buyer more efficiently. A good agent will know how to screen for buyers who are most likely to want your house and be able to make a good offer on it.
2. Think like a buyer
Prospective buyers who look at your home will probably have looked at other homes for sale in the area. You should do the same. Buyers will be comparing your home to the ones they've already seen, and looking at them yourself may give you an edge on the competition.
Ask your agent for information on comparable homes that have sold recently, and any that are currently on the market. Drive by each one and note your first impression — you may get ideas for enhancing your own home's curb-appeal.
Inspection and Appraisal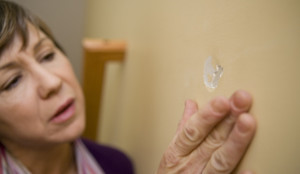 3. Hire your own inspector
A home inspection isn't just for buyers. Hiring an inspector before you put your home on the market can be a smart move if you want to prevent — or at least prepare for — any issues that might come up during the buyer's inspection. Uncovering problems ahead of time can give you:
• A smoother process. The more problems you correct before the sale, the less likely it is that a defect will stall the process.
• More accurate pricing. Rather than having to haggle over the price because of defects, you can set your asking price to account for the cost of repairs.
Make sure you choose a qualified inspector with plenty of experience. You may want to ask your Realtor for a list of reputable companies, or contact a professional association of home inspectors to find out if there are certified members in your area
4.  Get your own Pre-Sale Appraisal
Having an appraisal done prior to selling your home may at first sound like just an added expense.  Believe me, it is not wasted.  Being able to price your home correctly from the start is a major plus on getting an offer quickly.  People that price the home too high when listed and then reduce it several times trying to generate interest usually fall behind the curve when prices are changing.
The appraisal will let you know what you have and then you can make an informed decision once you get an offer.  The appraisal can be made available when you home is shown so the Buyer will know that the home will appraise and that they should have no problem getting a loan for the offer amount.
Staging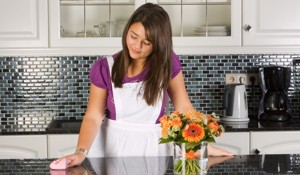 5. Spruce up before you sell
Some relatively small and inexpensive improvements can make your home much more attractive to buyers — but be careful not to overdo it. A remodeled kitchen is sure to fetch a higher sale price, but probably not enough to pay for itself. A sparkling-clean kitchen with a fresh coat of paint, on the other hand, can make a valuable impression on buyers at a low cost.
Keep these tips in mind as you prepare your house for showing:
• Start outside to create curb appeal. Sometimes the key to getting buyers inside your home is to make them notice the outside. A mowed lawn, trimmed hedges, and clean siding can give a neat and tidy first impression.
• Get rid of clutter. Buyers want to be able to visualize themselves living in your home—seeing lots of pictures on the walls and personal items lying around makes that more difficult.
• Hire a professional cleaner. Cleanliness can have a major impact on your sale, especially when it comes to kitchens and bathrooms. Cleaning your home yourself may be alright, but for a truly spotless home a professional cleaning can be a good investment.
6. Sell when the season is right
Listing your house at the right time of year can make a big difference in how quickly it sells and for how much.
Spring and summer
In most markets, home sales usually peak during April and May, and often remain strong through July. This is the preferred time for most families to move because it falls at the end of the school year and brings warm weather.
Autumn and winter
Like the weather, the real estate market tends to cool off quite a bit during the late fall and winter months. That doesn't mean you can't sell your home, though. You may be able to get a better price because there will likely be fewer homes on the market. It can also be an advantage if you're looking for a quick closing, because buyers will be eager to close by year-end so that they can claim a mortgage deduction on their taxes.
Metro Brokers Financial, Inc., 5775-D Glenridge Drive, Suite 200, Atlanta, Ga. 30328 A Georgia Residential Mortgage Licensee # 5892. NMLSR Unique Identifier # 163853. 404-847-2525