P.L.E.A.S.E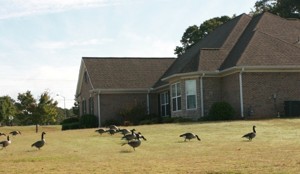 Q: My home has been listed several times in the past and has not sold.
What makes you think that you can sell my home?
A: If your home did not sell, something is WRONG.
Let me help you discover why it did not sell.
During this discovery process, please understand that I will be truthful with you and you may not like what I have to say.
Your home can sell within 30 days if you will PLEASE let me help you in the process:
P --- Price is the number one determining factor in getting your home sold in today's market. Your home is in a competition. The first 30 days of a listing are critical and your home must be priced realistically from the start. Having to reduce your selling price looks bad and can actually lead to a lower sale price.
L---Location, location, location...the Real Estate motto is still true today.
E---Exposure...your home must be marketed with a serious Web presence to attract a wide audience, listed on both of the Multiple Listing Services, and blasted all over the Internet.
A---Accessibility...allow your home be shown when the buyers want to see it. Have a GAMLS compatible lockbox on your front door so a trusted Realtor can show your home. If at all possible, avoid having the Realtor make an appointment.  You do not have to be home (I would prefer that you not talk to the real estate agent showing your home, you will cost yourself equity and inadvertently give away secrets on why you must move that will be used against you in the negotiations).
S--- Staging or SOAK Time...  You have 10 seconds from the time a prospect walks through your front door to WOW them. The outside must also be staged to entice them to view the interior. Your home's condition also comes under Staging.  Your home must also stay on the market long enough to get noticed (Soak time).
E---External factors...Neighborhood, amenities, schools, transit, factories, landfills, chemical plants, power lines, cell towers, to name a few.
Items to consider: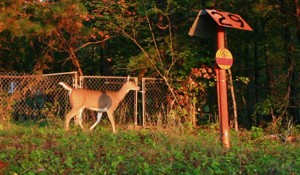 Have a pre-sale home inspection done and fix all items noted. But before you pay to have an inspection done:
Confirm that the water, electric and gas service are on, with gas pilot lights burning.
Ensure pets don't hinder the inspection. Ideally, they should be removed from the premises.
Replace all burned out bulbs to avoid a "Light is inoperable" report that suggests an electrical problem.
Test smoke and carbon monoxide detectors, and replace the dead batteries. Do not just press the test button to hear an alarm, actually use the smoke from a freshly extinguished candle to sound the alarm.
Clean or replace dirty HVAC air filters and make sure they fit securely.
Remove stored items, debris, mulch, and wood from around the foundation. Check for wood to ground contact. These may be cited as "conducive conditions" for termites.
Remove items blocking access to HVAC equipment, electric service panels, water heaters, attics and crawl spaces.
Unlock areas the inspector will need to access - attic doors or hatches, electric service panels, closets, fence gates and crawl spaces.
Trim tree limbs to 10' from the roof and shrubs away from the house to allow access.
Attend to broken or missing items like doorknobs, locks, latches, windowpanes, screens, window locks, gutters, downspouts and chimney caps.
Checking these areas before your home inspection is an investment in selling your property.
Have a pre-sale appraisal conducted to ascertain value in today's market.
Offer a home warranty.  These are inexpensive.
Consider offering an incentive to the selling agent like a prepaid gift card, or a higher selling co-op percentage.
Offer seller concessions for a buyer to use toward closing costs, prepaid items like insurance and taxes, home inspections and appraisals, transfer taxes, buy down points or interest rate, or put toward purchase price.
Offer owner financing.
PLEASE allow me to guide you through the process of selling your current home and helping you choose your next home.
What will I, as a REALTOR®, do for you, as a Seller?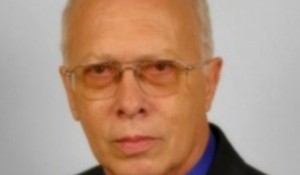 I will listen to your needs, explain the process, and guide you every step of the way.
My commitment to you is to deliver the service you expect and deserve
1. Never charge an up front fee for listing your property
2. List your property in the Metro Listing Service (MLS) and the First Multiple Listing Service (FMLS)
3. Never charge you for advertising
4. Blast your listing all over the Internet to popular home sites
5. Host Open House(s) for you if wanted
6. Run comparables reports so you can make informed decisions about a sales price
7. Put you in touch with a licensed real estate appraiser so you can get an opinion of value
8. Generate the forms and paperwork the closing attorney needs
9. Provide a list of other service providers you may want or need (ex: title insurance
company, home inspectors, termite inspectors, home warranty companies, general
contractors, etc.)
10. Provide the Seller's Disclosure Form for you
11. Design fliers and home feature sheets to market your property
12. Run an ad in one or more major publications
13. Comply with the "Federal Fair Housing Guidelines"
14. Provide a list of lenders to interested buyers and get them pre-approved
15. Post a "For Sale" sign in your yard and directional signs at strategic locations
16. Supply a lock box so a trusted REALTOR® can show your home
17. Interface for you with other agents and potential buyers
18. Guide you through getting your home ready to show to achieve your asking price
INFORMATION IS DEEMED RELIABLE, BUT IS NOT GUARANTEED Subject to omissions, prior sale, change or withdrawal without notice. If your property is listed with a broker, this is not an inducement to list your property
Metro Brokers Financial, Inc., 5775-D Glenridge Drive, Suite 200, Atlanta, Ga. 30328 A Georgia Residential Mortgage Licensee # 5892. NMLSR Unique Identifier # 163853. 404-847-2525