Relationships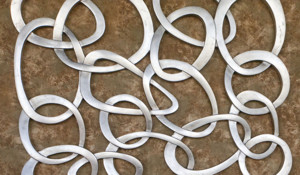 Jim's Real Estate Exam Study Notes
I recruit Real Estate Brokers and Agents (new and existing) to come work with me at BHGRE Metro Brokers.
You too can earn a substantial residual income through recruiting!!!
Contact Jim Now to see how to go to Real Estate School for........FREE...
A 100% Salesperson's Pre-license Tuition Reimbursement Plan is available through Metro Brokers
If you understand the following,  you can pass the real estate exam!!!
Principle of LACHES – Statute of Limitations
Notice of Lis Pendes – action pending
Certificate of Estoppel – borrower acknowledges that he owes full amount of debt
Habendum – deed, extent of interest or estate granted
Hypothecation
Title theory – lender holds title
Lien theory – borrower holds title
Certificate of Reduction – Lender shows loan balance, rate, date of maturity
Alienation clause – loan to be repaid upon transfer (alienation)
Defeasance clause – null and void when paid in full
Subordination clause – waives right to priority of loans
Reconveyence clause – reconvey title to borrower when paid
Marginal release – written in margin of trust deed
Mortage = security collateral for note
Purchase Money Loan – taking back – carry back
Package Loan – real and personal property
Open end loan – home equity – can still get additional $$
Blanket Loan – more than one property
Graduated payment loan – Section 245 – low initial payments – negative amortization
Adjustable rate loan – keyed to an index with a margin
Term Loan = interest only loan = straight loan
Statutory Redemption – not in Ga
Deed in lieu of foreclosure – sign deed over to lender, lender must approve first
Deed of trust – naked title
Lender - Beneficiary
Borrower – Trustor
3rd Party – Truestee
GA - Security Deed – deed to secure debt – secures promissory note
Lender – Grantee – receives deed – defeasable fee estate
Borrower – Grantor – right of redemption – to get legal title – has equitable title
Has a power of sale clause
Redemption = redeem deed
Littoral rights – Stationary water
Riparian rights – Flowing water
Acts of nature to transfer title
Gained – Accretion – Gradual
Alluvion – Gradual Deposits
Reliction - Receding
Lost - Erosion – gradual
Avulsion – rapid/sudden
Chattel – personal property only
Attachment
Adaptation
Agreement
Emblements – Fructus Industriales – crops - corn, wheat
Appurtenance – right, privilege, improvements
Are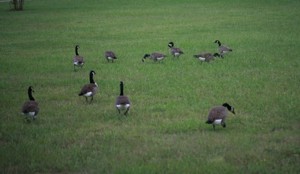 Joint Tenancy – PITTS Tenancy in Common
(inheritable)
Possession –undivided interest Y
Interest – equal shares N
Time – acquired at same time N
Title – one single title N
Survivorship N
Easements – POPCORN
Private Grant – written agreement
O
Prescriptive – continuous possession, 7 yr private, 20 yr corp
Condemnation
O
Reservation
Necessity
Terminate Easements by
Release
Abandonment
Vacation
Merger
Expiration
Valid Contracts – CALL
Consideration
Agreement
Legal objective
Legally competent parties
Adverse possession – ECHO
Exclusive
Continuous
Hostile
Open
Terminate Agency Relationship – READIE
Revocation or renunciation
Expiration
Agreement
Death of either party
Incapacity of either party
Extinction of property
Fudiciary Responsibilities – LOW PAIN
Loyalty to principal
Obedience to principal
Written offers must be submitted
Personally act for the principal
Account for all monies
Inform the principal of all material facts
Not be negligent
Elements of value – DUST
Demand
Utility
Scarcity
Transferability
BRRETA – Brokerage Relationships in Real Estate Transactions Act
Township = 6 miles x 6 miles
Acre = 209 feet x 209 ft = 209 feet square = 43650 square feet (208.71 actual)
Mile = 320 Rods
Rod = 16.5 feet
Wills
Real property = a devise, Devisor = decedent
Personal Property = Bequest – not $$, personal property
Legacy = $$
Encroachments = trespass, nuisance
GA – no community property
Corporations – no joint tenants
Key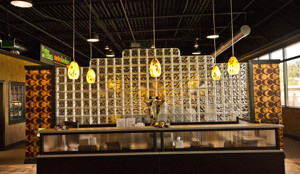 FNMA – Oldest - Fannie Mae - Sells Bonds – purchases loans
FHLMC – Freddie Mac – Sells securities for $$
GNMA – Ginnie Mae – Guarantes payments – part of HUD
FHA – Insures loans –
3% down minimum on lessor of Sales Price or Appraisal Price
Pays off after foreclosure sale
Smaller down payment than conventional
Fee appraiser approved by FHA
MPR = Minimum Property Requirement
No due on sale clauses
No prepayment penalty
FHA sets max loan amount
Max 30 year loans
Must use excrow
2nd mortgage ok after loan is made
Must qualify to assume loan after 12/15/89
VA – guarantees loans
Max $60,000 entitlement
Zero down
No due on sale clauses
No Prepayment penalty
No insurance premium
Requires excrow
Funding fee paid into Guarantee and Indemnity Fund
MGIC – Mortgage Guaranty Insurance Corp – PMI
*****Check with a loan officer for current rates*****
95% loan - 2.5% PMI if paid in full at closing (.025)
90% loan - 2% PMI if paid in full at closing (.020)
¼ % per year = .0025 if PMI is financed (divide by 12 to get monthly amount)
RESPA –
Free HUD info booklet
Good Faith Extimate
Use HUD Uniform Settlement Statement
Intangibles tax – 3 + year loans, $1.50/$500 borrowed
Transfer fee - $.10 / $100 of taxable amount
Origination fee – FHA & VA - <= 1% of loan
Round loan amounts down to next lower even $100
Discount points = 1% of loan – prepaid interest – increases yield by 1/8 of 1 %
Convert difference in rate to eights & use numerator for points
Loan Discount = actual $$ amount
Price to control – Sales price is set, down payment fluctuates
Cash to Control = Cash down stays set, price fluctuates
Regulation Z – Consumer Credit Protestion Act – Truth in Lending
Can rescind some contracts
Regulates Advertising
Discloses credit costs
APR
Cash price
Look for triggering items
Now, you need to learn how to use the T to figure out the Math questions....
MetroBrokers Real Estate Pre-License School will teach you this and even offers an Exam Cram course.
Metro Brokers Financial, Inc., 5775-D Glenridge Drive, Suite 200, Atlanta, Ga. 30328 A Georgia Residential Mortgage Licensee # 5892. NMLSR Unique Identifier # 163853. 404-847-2525