Decorating Ideas and Quick Fixes
Projects to help you get the best price for your home
Your personal decorating style may affect and even offend prospective buyers. They need to be able to imagine their furniture in your home.  When I get them to start telling me where a certain piece of their furniture will fit, the sale is on.  Most buyers want a home that is move in ready.  Sure, some of them will say that they can fix up the house, but they will also want a price reduction.
You still have to live in your home, it just can't look like it is lived in.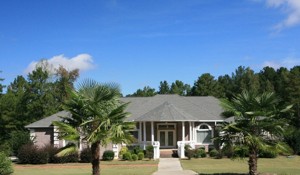 Squeaky clean is the word of the day
Thoroughly clean every room.  Wash the walls and the windows.  No dust bunnies or dingy spots.  No pet or smoke odors. Clean the carpets.  Boil a pot of cinnamon and put a drop of vanilla flavoring on a cold incandescent light bulb..
Start pre-packing.  You are planning to move, right?  Make the move easier.  Less is more when it comes to showing a home.
Neutralize your home
A fresh neutral coat of paint in the interior works wonders.  Paint makes a home look newer than it really is.  A bright coat of semi-gloss paint on the woodwork gets noticed.  It looks and feels clean.  Lose the wallpaper that the previous owner bought at the ugly wallpaper store.
Even older dated color appliances can be painted.  Just be sure to do a good prep job prior to painting them.
If you ever had a roof leak that left a water mark, the buyer will suspect a problem.  You fixed the problem and the roof does not leak now.  You are going to disclose that you repaired the leak.  So, paint the ceiling a bright white.
Less is More
Take a look at your furniture layout in each room.  Is there any wall space that is not taken up by a piece of furniture?  Consider renting a storage unit.  Do not have an overfull room.
A buyer should be able to readily identify the purpose for a particular room.  Each room needs a focal point like a fireplace or a big window.
Create a feeling of openness where the room feels bigger than it really is.  Use your furnishings and decor to make them look up.
Dust Bunny?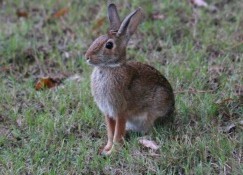 Details you just put up with...
The dripping faucet.
The running commode.
The dim lights.
The scratched or stained counter.
The cracked porcelan sink.
The cheap looking switch plates.
The torn screen.
Will all get noticed by the buyer
  Clean and no clutter
Shiny counters, sparkling grease and odor free appliances, streak free floors speak well to prospective buyers.
Expect the buyer to open every cabinet door and drawer.
Do not embarrass yourself.  Pre-Pack all but the essentials.
The counter tops need to be cleared.  Store the coffee maker, toaster, cannisters, can opener out of sight.  Take them out to use them and then put them back in their spot.
Shine your sink each night before you go to bed.  Leave no dirty dishes in the sink or the dishwasher.
Consider painting the kitchen cabinets a bright white semi-gloss enamel.  If you prefer the natural wood, be sure they are clean and grease free.  Polish them to where they really shine.
Kitchens
Get Your Home Ready to Sell Now
The kitchen is a major key to selling your home
Ever notice how your guests congregate in the kitchen.  That's where the food is.
The expression that the quickest way to a man's heart is through his stomach still applies.
Use your kitchen and its appeal to your advantage.  Buyers will look at your kitchen and try to imagine themselves preparing dinner here.
The layout of the kitchen triangle (sink, stove, refrigerator) and pantry space will be assessed.
There are inexpensive ways to make this major room more appealiing without having to go through a major remodeling project.
Maximize Storage Possibilities
Again, the buyer is going to open every door and drawer.  The buyer must be able to imagine their items fitting in this space along with your stuff.  Organize that junk drawer using trays or bins.  Time to visit the container store.
Quick fixes to dress up the kitchen
Install new drawer pulls and knobs
Install new switch plates
Remodeling Investments that pay off:
But, don't spend money on improvements until we talk.
Metro Brokers Financial, Inc., 5775-D Glenridge Drive, Suite 200, Atlanta, Ga. 30328 A Georgia Residential Mortgage Licensee # 5892. NMLSR Unique Identifier # 163853. 404-847-2525